About Larry Romano
Larry Romano was born Lawrence John Romano on July 31, 1963, in Mount Vernon, New York, just two city blocks outside the Bronx. He worked for his dad at his father's garment factory, as delivery boy at Pat's Pizzeria, as gypsy cab driver, as telephone salesman, for a copy machine company and as bicycle messenger. "I've also worked as a house painter, house builder, demolition man, bartender…" he told a German web magazine, "Working in so many fields has given me a wealth of insight into the wants, needs, thoughts, emotions, dreams, habits and lifestyles of the people who spend their lives in those fields. You see how these people enjoy their lives. You see their struggles. Most people I've worked with will spend their lives just getting by on minimal wages. It makes me sad. But, it keeps me real — "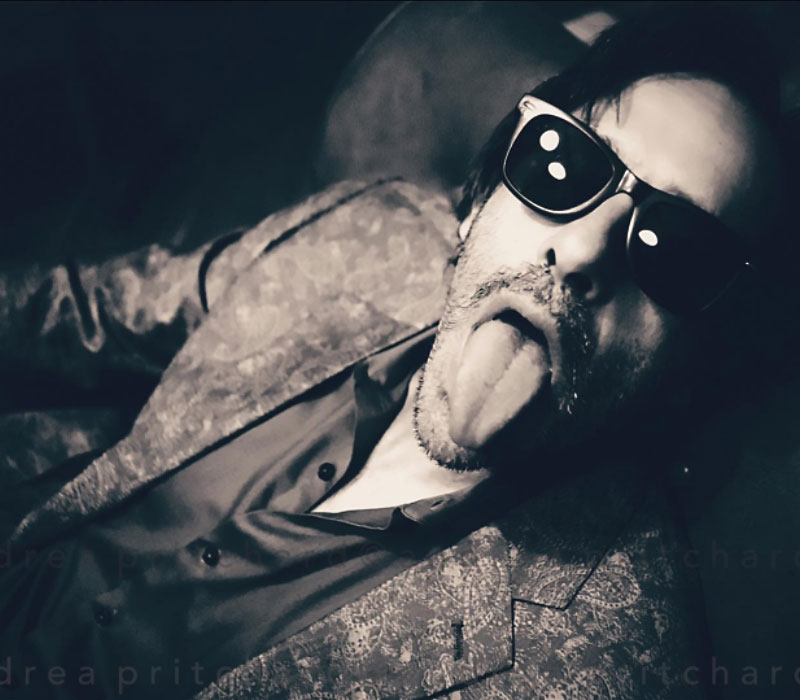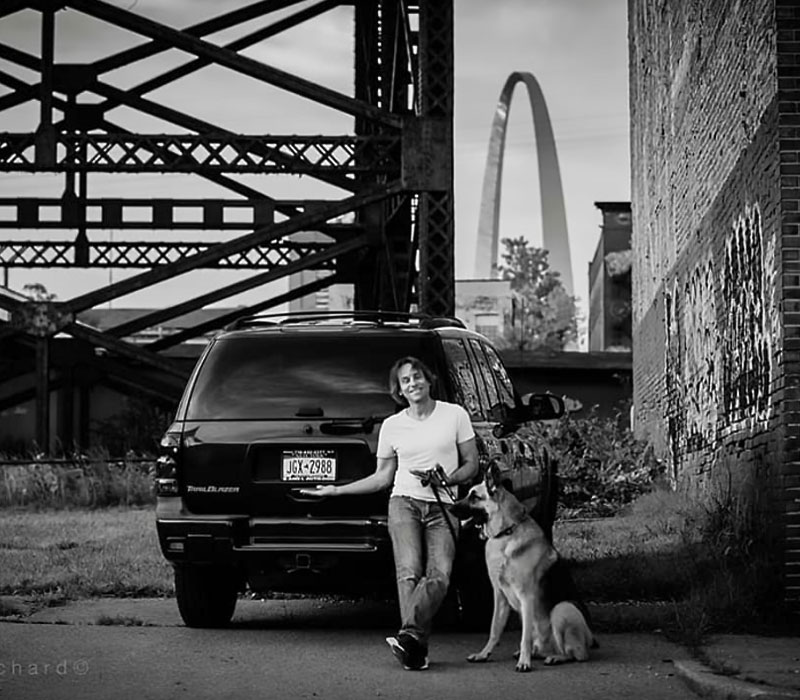 Larry began his acting career with several local New York off Broadway plays and shows and he first received his Screen Actors Guild (SAG) card on Ridley Scott's "Black Rain" starring Michael Douglas and Andy Garcia as two New York City policemen in search of a fugitive that escaped their custody. Larry played the small role as Joe Zeppi. Early in his career, Larry portrayed Madonna's boyfriend in the well recieved music video "Oh Father."
Larry recieved formal training at the Lee Strasberg Theatre Institute, HB Studios and Method and Miesner. He has studied screenwriting and playwright work with studies with Ron Peterson, Stuart Brown, and Richard Walter.
And last, but not least, NO – Larry Romano is not related to Ray Romano.
Watch these rare videos that give insight into Larry…

Brief Memoirs of Some Of Larry Romano's Acting Experiences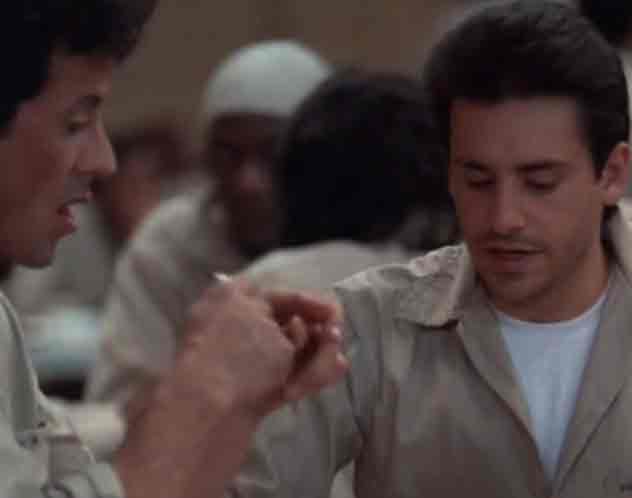 Lock Up
Larry Romano's first major motion picture role was along side of Sylvester Stallone in the film Lock Up. Sylvester Stallone played the role of Frank Leone and Larry played the role of a young prisoner nicknamed "First Base". The story has Frank Leone locked up in a maximum security prison just prior to his release by a vengeful and angry warden, upset with Sylvester Stallone's character because he had reported the mistreatment of prisoners by the warden. In his new maximum security prison, Stallon's character Frank befriends a foursome of prisoners in the jailhouse garage. Larry, as First Base, becomes close with Frank and helps him restore a Mustang in the prison garage. Larry looks back fondly on his time on this movie set and is particularly fond of the actor Sylvester Stallone. Larry found that like the character, Stallone befriended Larry and gave him advice with his acting. He made the set a professional and pleasant place.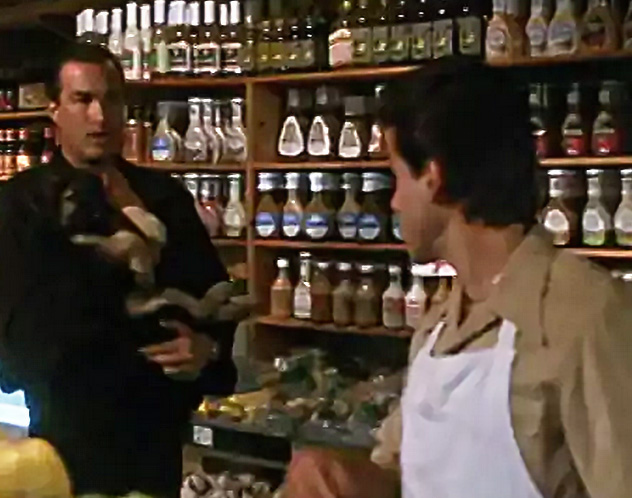 Out For Justice
In this Steven Segal film, Larry has a short and somewhat comedic interaction with Steven Segal as a store clerk. Steven Segal's character is fresh off the pursuit of a murderer, when he comes across an abused puppy. He stops into a familiar small market to pick up some dog food with the help of Larry Romano's store clerk character.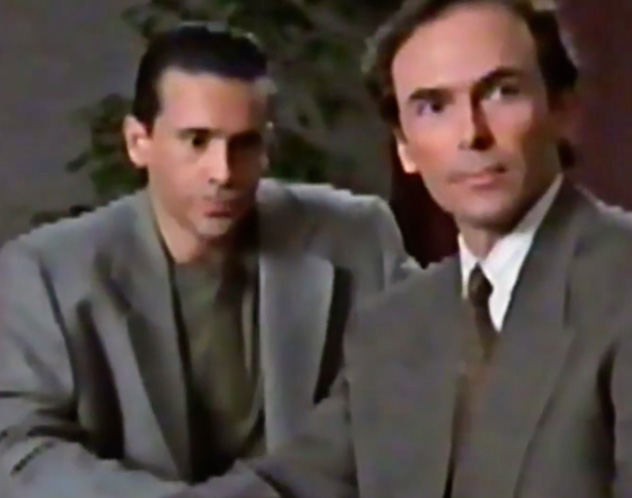 L.A. Law

In a significant role in Larry Romano's early career, Larry's character is a plaintiff in a divorce case on the popular lawyer series. Larry plays Bobby Falcone, a professional boxer seeking a divorce from his philandering wife. Larry's character has verbal and near physical confrontations with Corbin Bernsens character Artie Becker.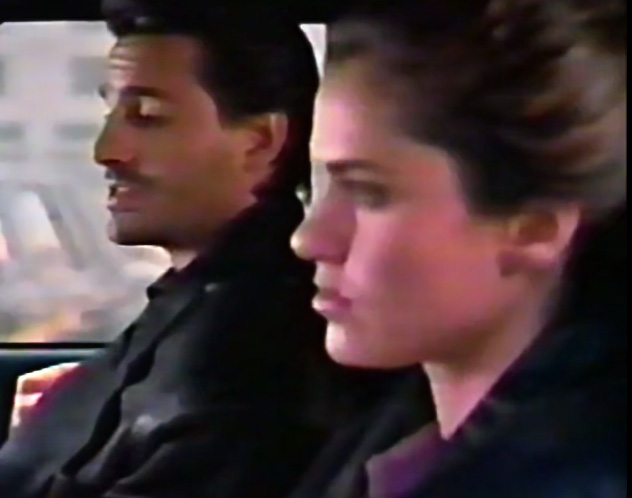 NYPD Blue
Larry Romano appeared on the popular television series in 1993 and 1994. He played the recurring savory character Richie Catina. Larry often played scenes with Amy Brenneman as Officer Janice Licalsi. Richie Catina was known to have a history with Angelo Marino a mob boss. Larry appeared in a total of 5 NYPD Blue episodes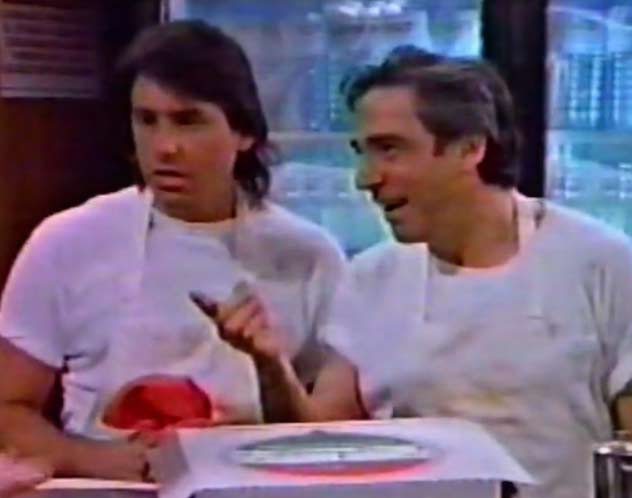 Mad About You

Larry has a small role in this episode of the popular series from the mid 90's. Here Larry plays a pizza maker who recognizes Helen Hunt's character Jamie from a caricature in a comic book based on her image. She is not amused by the recognition because her ex- boyfriend is the author of the comic book and he portrays her as an evil queen.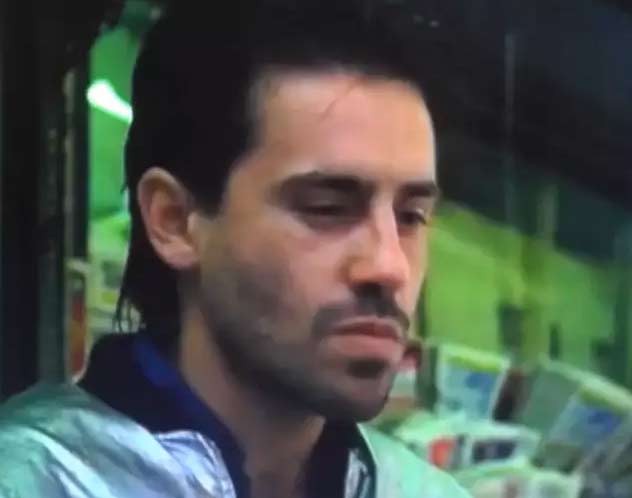 City Hall
City Hall is a 1996 major motion picture starring Al Pacino, John Cusack and Bridgett Fonda. Larry Romano portrays a gangster named Tino Zapatti of the Zappati family. Involved in a shootout with a N.Y. City Police detective, where both Tino and the detective are killed, along with an innocent bystander. The incident sends the city into a tailspin because many wonder why Tino was out on the street. City Hall is a commentary on politics, crime, punishment and social reaction to all three.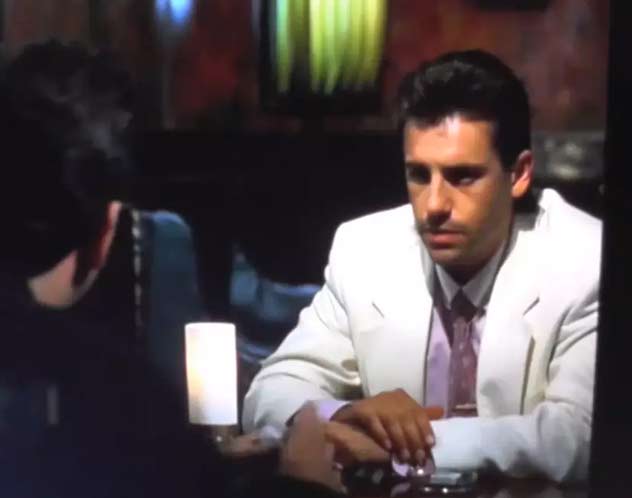 Bullet

Larry starred in bullet in 1996 with Mickey Rourke, Frank Senger, Adrien Brody and Tupac Shakur. Larry performed as Frankie 'Eyelashes' a mob wise guy fencing jewels in the neighborhood. Larry's character mostly interacts with Mickey Rourke's character Butch 'Bullet' Stein. Frankie 'Eyelashes' is happy to see Butch, but is disappointed that his time in jail has not changed him to be more mature.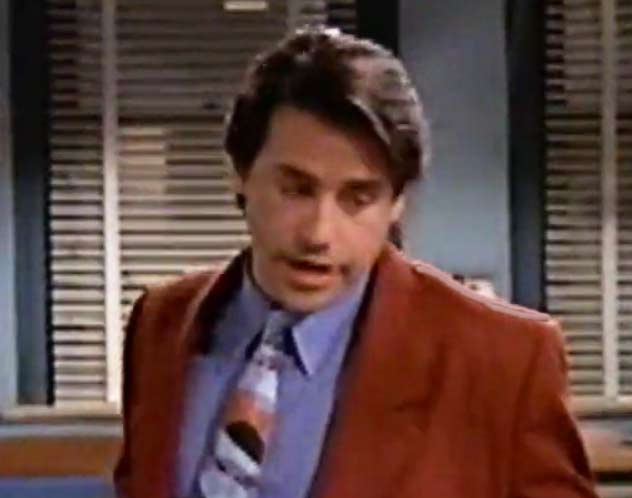 Public Morals
Public Morals is an American situation comedy that aired on the CBS network in October 1996. Created and executive produced by Steven Bochco, the producer of hits like Hills Street Blues, L.A. Law, and Doogie Howser. Larry Romano plays Detective Richie Biondi of the New York Police Department Public Morals Squad or Vice Squad. The cast and crew, including Larry, filmed 12 episodes, but only one aired based on critiques about risque comedy and language.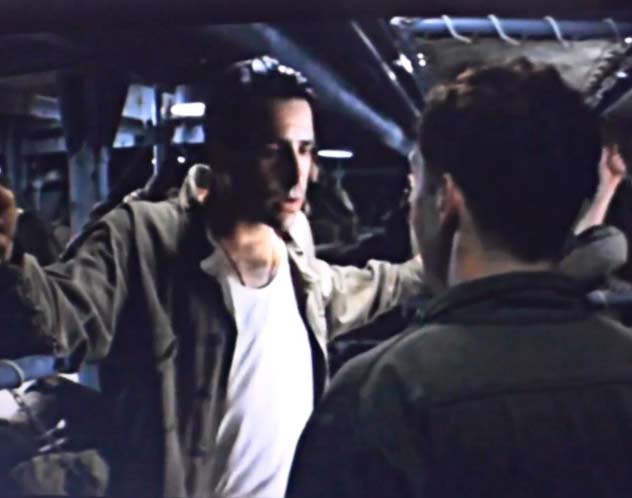 The Thin Red Line
Larry Romano stars in this highly acclaimed major motion picture, often characterized as one of the greatest war movies of our time. With an all star cast and amazing direction by Terrence Malick, it is regarded as incredibly heartfelt and visual. Larry Romano portrays a soldier Pvt. Mazzi from the Bronx, N.Y. disturbed by the current situation as they are deployed to the Pacific Rim in World War II.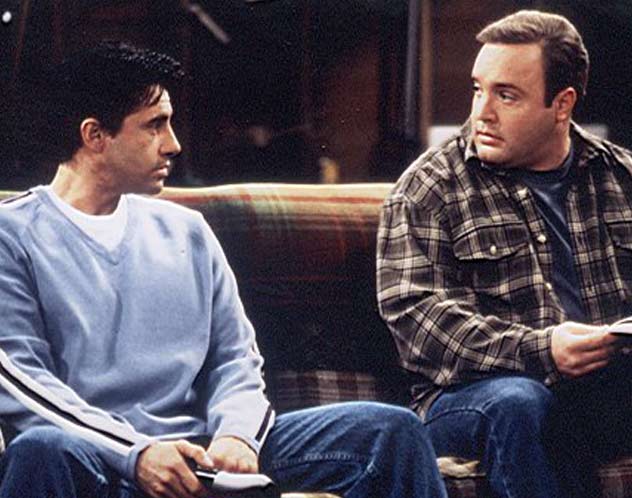 The King Of Queens
One of Larry Romano's most iconic roles was his very popular character on the King Of Queens. Starring Kevin James as Doug Heffernon, with Leah Remini and Jerry Stiller, Larry plays Richie Lannucci. Richie was written into the series as one of Doug's oldest friends, in fact Richie was Doug's roommate in college, and in the series was a New York fireman. Larry performed in 32 episodes from 1998 – 2001. This role had many people asking is Larry Romano related to Ray Romano. He is not related.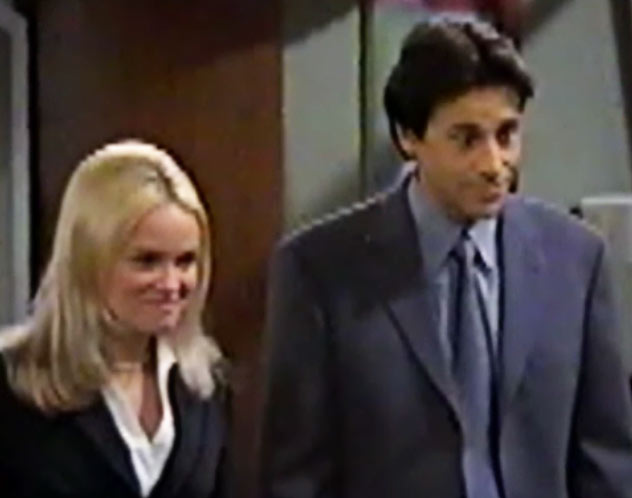 Kristin
Immediately following his departure from "The King Of Queens," Larry joined the Television sit-com "Kristin." Larry played the character Aldo Bonnadonna, the lifelong friend and confidant of Tommy Ballentine, the playboy venture capitalist and real estate mogul who owns the company that Kristin works for. Kristin is a Christian country girl who moved to the big city to pursue her dreams as a singer and dancer. With those dreams currently on hold, Aldo, played by Larry, often helps her convince Tommy of the error of his lifestyle. Although the show only aired 11 episodes before being cancelled, Larry has fond memories of the production.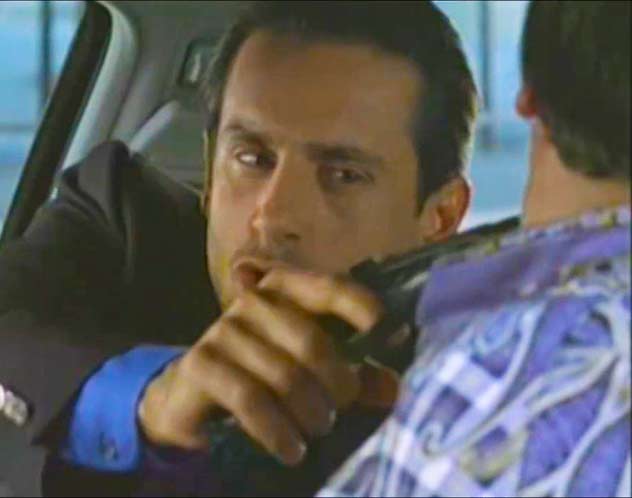 18 Shades Of Dust
Larry Romano stars in a supporting role in this film that Danny Aiello produced, directed and starred in. Larry portrays the unsavory character Jimmy the Pope. A made wise guy, Jimmy is assigned to protect an out of town mobster. He has a confrontation with the main character Vincent Dianni played by Danny Aiello and is tasked with taking him out.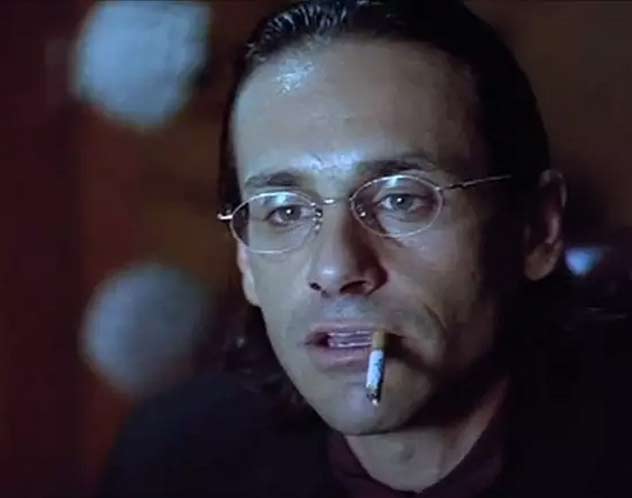 Turnaround
In this drama, Larry has an often hilarious role as Danny Russo. A shrewd business man slightly addicted to his "blow" who employs Rayne Johnson. Rayne Johnson (played by Regina King) is Danny Russo's assistant who turns a mob slaying into a golden opportunity for a new improved lifestyle, managing to outsmart the crooked cops who are very eager to see her disappear.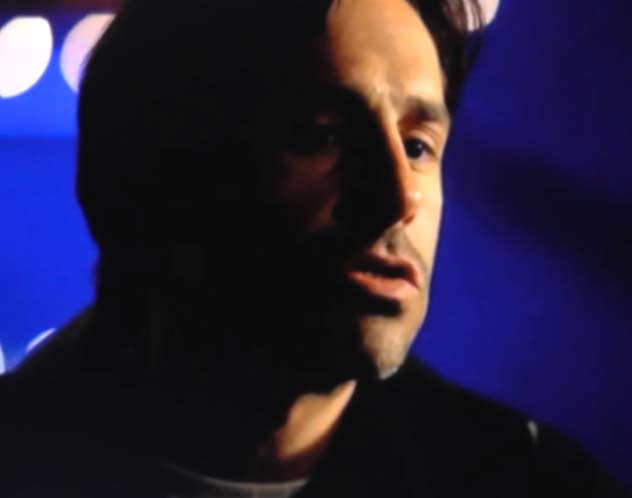 CSI: NY
In this episode of the popular T.V. series CSI: NY, Larry Romano plays Louie Messer, the brother of Danny Messer played by series regular Carmine Giovinazzo. Larry portrays a New York streetwise working class stiff who has to deal with his past catching up to him. He does what he can to help his brother who has been unexpectedly implicated in a murder.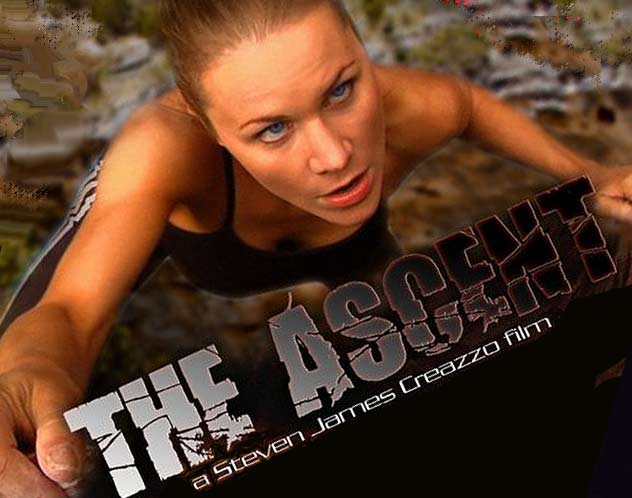 The Ascent
In this behind the scenes footage of the action, thriller The Ascent, Larry Romano has fun with the director and some of the actors on set. The Ascent is about a Mountain guide, Emily Wilks, who is forced to lead a group of men up the perilous Devil's Peak. But leading the group up Devil's Peak is just a stalling tactic until Emily reveals her own dark secret. Larry plays Terry, one of the bad men looking for a special item on the mountain.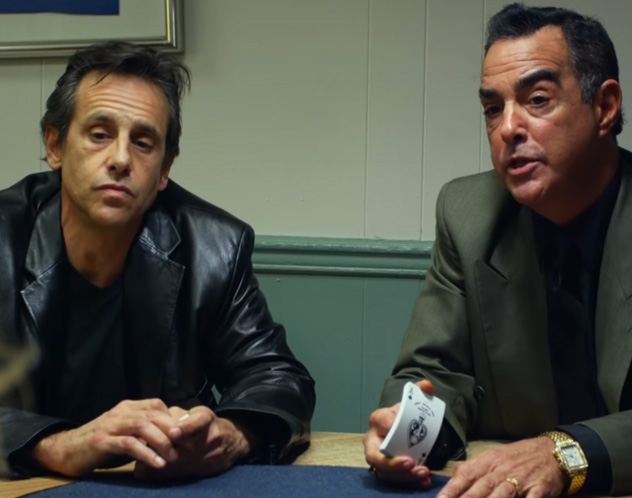 Laugh Killer Laugh
A jewel thief named Frank Stone is a very deeply disturbed, antisocial milquetoast who finds no joy or humor in anything—until he awakens from a deep coma with a changed personality. Larry Romano plays a gangster named Vinny. Starring William Forsythe, Tom Sizemore, Bianca Hunter.