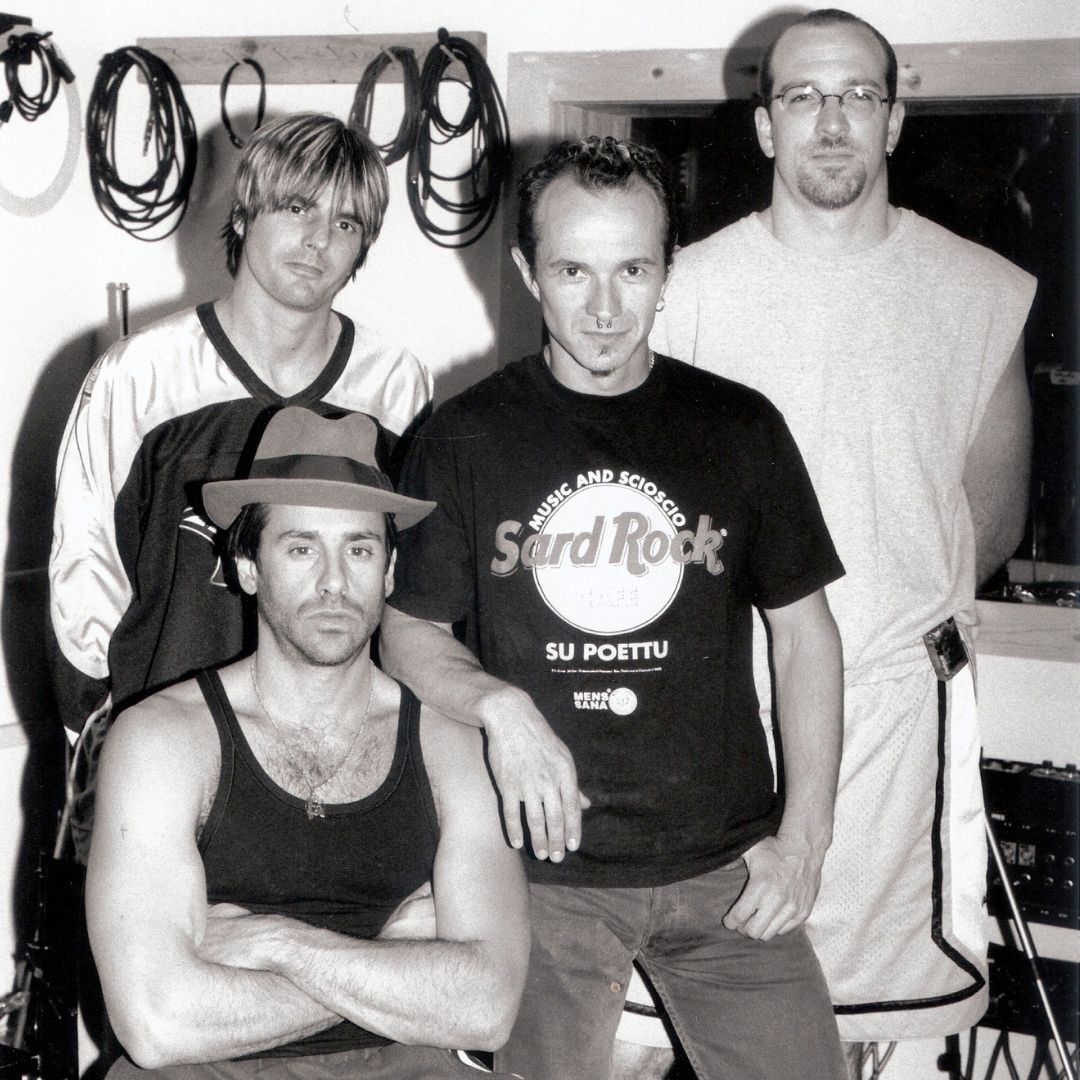 Music… My Refuge
Larry Romano, as a talented dramatic and comedic actor, has been involved in several major motion pictures, that have become classic films, and T.V. shows, some that are classic hits. Yet one of Larry's passions is his music. "I like to write lyrics and melodies. I write about what I feel at the moment I feel it. I have music in my head ever since I was a little kid. And I like all kinds of music." Larry is quoted as saying in a German interview. Larry's passion is his refuge, a release of emotion and inner thoughts. No one can deny how music touches our lives, moves us, and molds our emotions. For Larry it is a release, that in his hectic daily life is greatly needed.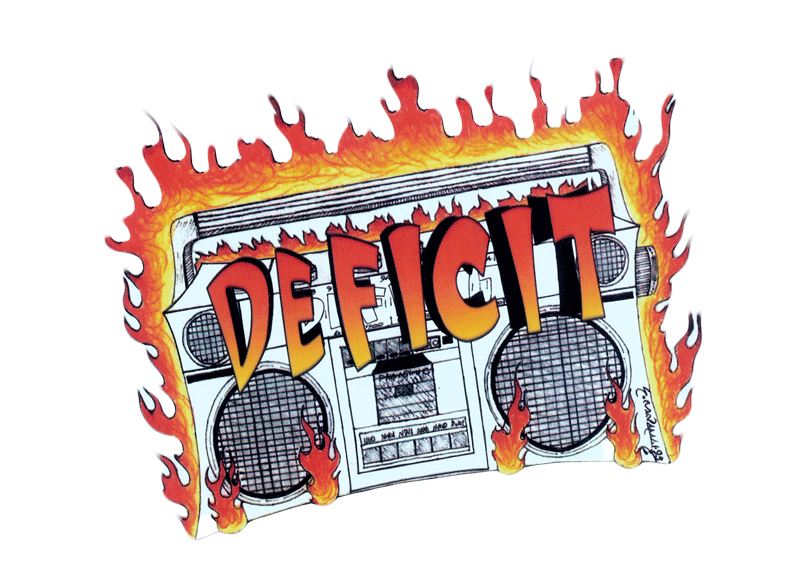 DEFICIT
The Funk Metal Band with Larry Romano as Lead Vocals.
Born in the Bronx, New York in the early 1990's, Deficit is a Funk Metal Band. The group consists of Vocals – Larry Romano, Bass Guitar – Angelo Barbera, Drums – Ty Dennis, Guitar – Mick Taras. Influenced by bands like "Faith No More," "Living Colour,'" and the "Red Hot Chili Peppers," DEFICIT rocks but has an infectious groove. The band definitely has fun with some irreverent and tongue in cheek lyrics. The band has had hits like "Rock In The Bronx" and released a fan favorite "King Of Queens" reflective of Larry's time on the hit T.V. show.
Rock In The Bronx
Music Videos
Larry Romano and his Bronx born buddies formed the Rock Band "DEFICIT." Here in 1993 and 1994 their popular song he wrote, recorded and released, "Rock In The Bronx" was picked up and aired by the local T.V. station Madison Square Garden Network and the introduction to both videos is by New York Yankee Legend, Mel Allen . "Rock in the Bronx" was the # 1 most Requested song on NYC Radio Station Z-100 in 1993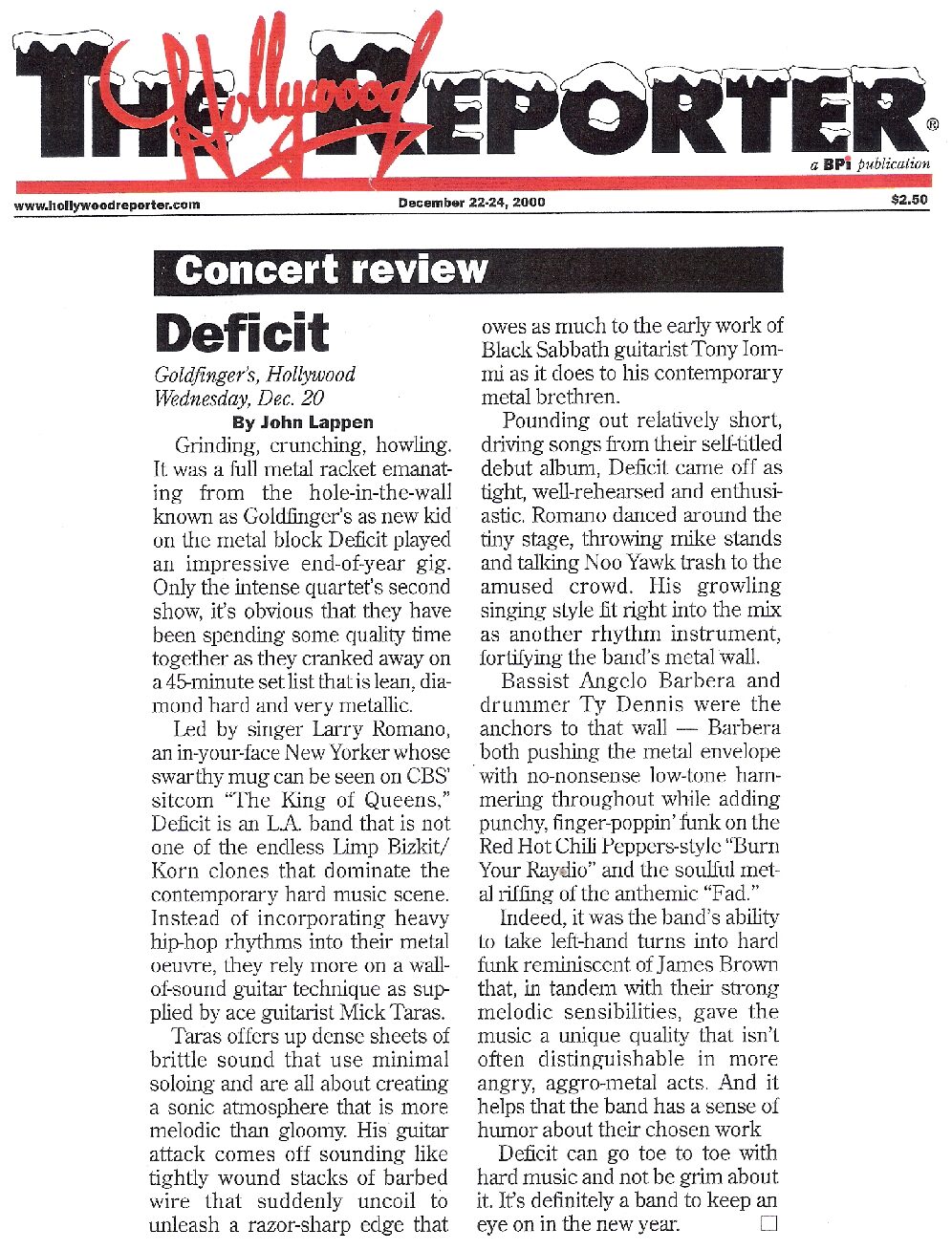 Larry wrote and performed this little diddy about his time on the King of Queens. A little show description mixed with a little fun.
Larry Roman's Band "Deficit" Music Samples